The Climate Beacon Conference is a new signature climate conference for the New England region. Built for and about practitioners of climate change solutions. Focused on opportunities for the region. Exploring and learning from models of thoughtful, successful implementation everywhere.
The conference will convene experts and leaders around a common purpose: to share ideas across sectors, expand the region's knowledge base, and celebrate proven, scalable solutions at home and around the world.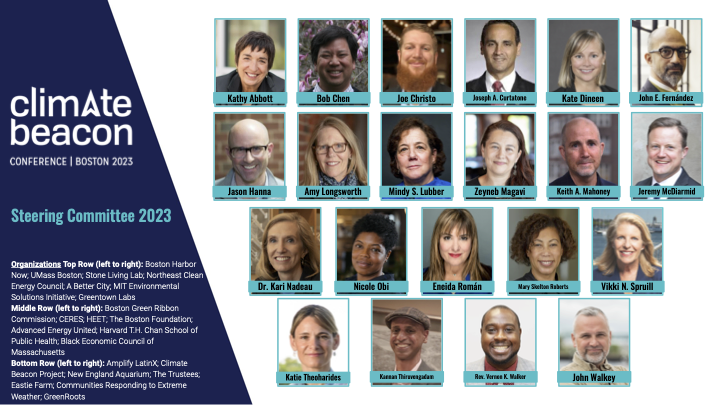 GRC Executive Director Amy Longsworth and other GRC members and partners are serving on the Climate Beacon Steering Committee.
Learn more >> Climate Beacon Conference