The Green Ribbon Commission accelerates Boston toward a climate safe, carbon free, equitable future
News
Boston Green Ribbon Commission (GRC) and Embrace Boston Survey "Our Shared History" as Launching Point to Build a Carbon-Free City and Redress Long-Standing Inequities BOSTON, MA (March 29, 2023) – The Boston Green Ribbon Commission (GRC) and Embrace Boston today released "Our Shared History: Using Boston Climate Opportunities to Address Systemic Racism," a comprehensive survey
Bonnie Heiple also plans to focus on climate effects and forever chemicals.
More news
PEOPLE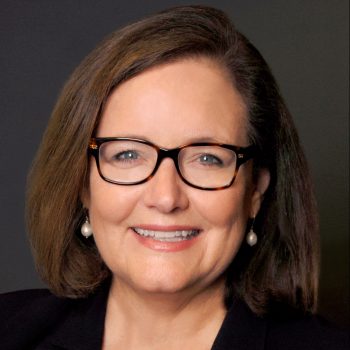 The GRC extends our deepest congratulations to Kate Walsh, Boston Medical Center (BMC) CEO and long-time GRC Member, for her appointment to Secretary of Health and Human Services by Governor Maura Healey. Walsh has been a leader in Boston's innovative health care sector for decades, and she's also been a champion for addressing the public health impact of climate change and for pushing forward BMC's aggressive climate action goals.
Read more here
POLICY
Learn More
REPORT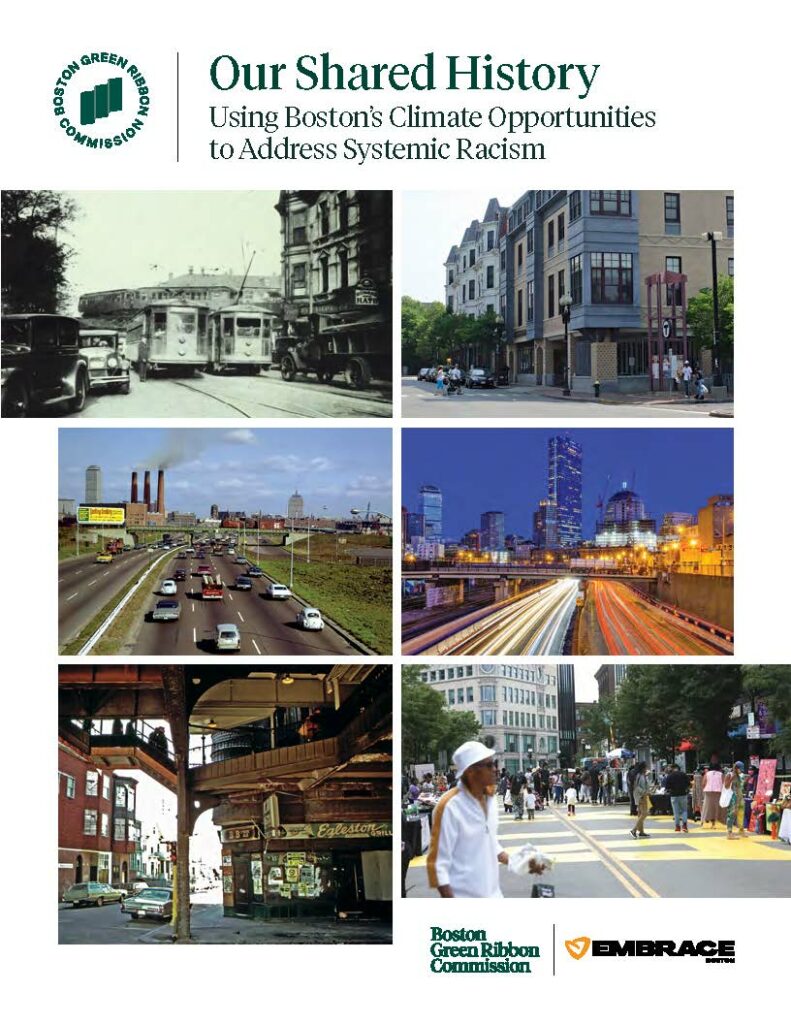 Completed in collaboration with Embrace Boston, GRC's "Our Shared History" report aims to open a dialog among a wide variety of stakeholders in Boston's future who hope to use the shift to a resilient post-carbon economy as an opportunity to eradicate the harms of racism embedded in our built environment. The report addresses three main topics: patterns of racial injustice, climate inequities, and equitable climate action opportunities. We are now in an era of systemic transformation of Boston, compelled by climate change. In creating this report, the GRC hopes the historical account will serve to inform our shared vision of progress.

Read the full report
Connect
In collaboration with @EmbraceBOS, we are proud to release the "Our Shared History" report, which explores some of…

https://t.co/hCcVqxXWoz

Mayor Michelle Wu is moving to adopt a new optional state building code that would strongly discourage the use of f…

https://t.co/6YyMRBllSE
RFP Opportunity
The Boston Green Ribbon Commission (GRC) is seeking the services of a consultant to work with GRC staff and GRC members participating in a Climate Justice Network (CJN) in the establishment of such a network. The successful respondent will have demonstrated experience in anchor institution theory and practice and successful implementation of climate justice initiatives. The GRC seeks the services of a consultant to facilitate the creation of the network, ensure participating members are achieving key deliverables and document the network structure and best practices as they are developed.
Learn More