The Green Ribbon Commission accelerates Boston toward a climate safe, carbon free, equitable future
News
Why the next few months may be hotter than normal.
The project, located in Maryland's most populous county, will use a solar microgrid to produce enough ​"green" hydrogen for 13 new fuel-cell buses.
More news
PEOPLE
The GRC is pleased to welcome both Massachusetts Climate Chief Melissa Hoffer and Secretary Rebecca Tepper, Executive Office of Energy and Environmental Affairs, as Members. Their collective leadership and presence on the GRC will further strengthen our private-public partnership and help advance climate policy priorities for the City of Boston and the Commonwealth.
Read more here
CLIMATE JUSTICE
Read more in the "Our Shared History" report
REPORT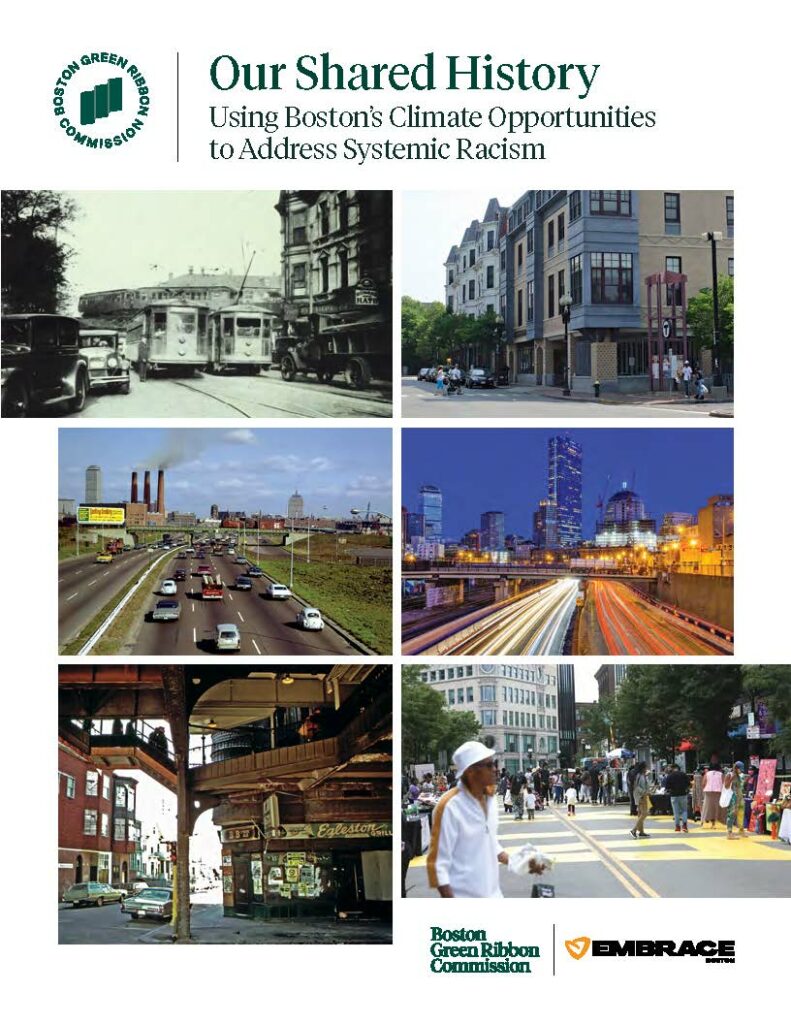 Completed in collaboration with Embrace Boston, GRC's "Our Shared History" report aims to open a dialog among a wide variety of stakeholders in Boston's future who hope to use the shift to a resilient post-carbon economy as an opportunity to eradicate the harms of racism embedded in our built environment. The report addresses three main topics: patterns of racial injustice, climate inequities, and equitable climate action opportunities. We are now in an era of systemic transformation of Boston, compelled by climate change. In creating this report, the GRC hopes the historical account will serve to inform our shared vision of progress.

Read the full report
CCAP Enrollment Open

Applications are now open for Boston area Cultural Institutions to enroll in the GRC's 2023/2024 Collaborative CAP cohort through June 30, 2023. For the past two years, the GRC has offered a program on Collaborative Climate Action Planning to Boston's cultural and educational institutions. Based in behavior theory and organizational change management – with climate experts as guest faculty – the program reduces barriers to taking organizational climate action and results in a Climate Action Plan framework, an essential roadmap for cultural organizations. This process creates a peer learning community in which to comfortably expand and deepen education around mitigation, resiliency, and climate justice work.
Enroll now